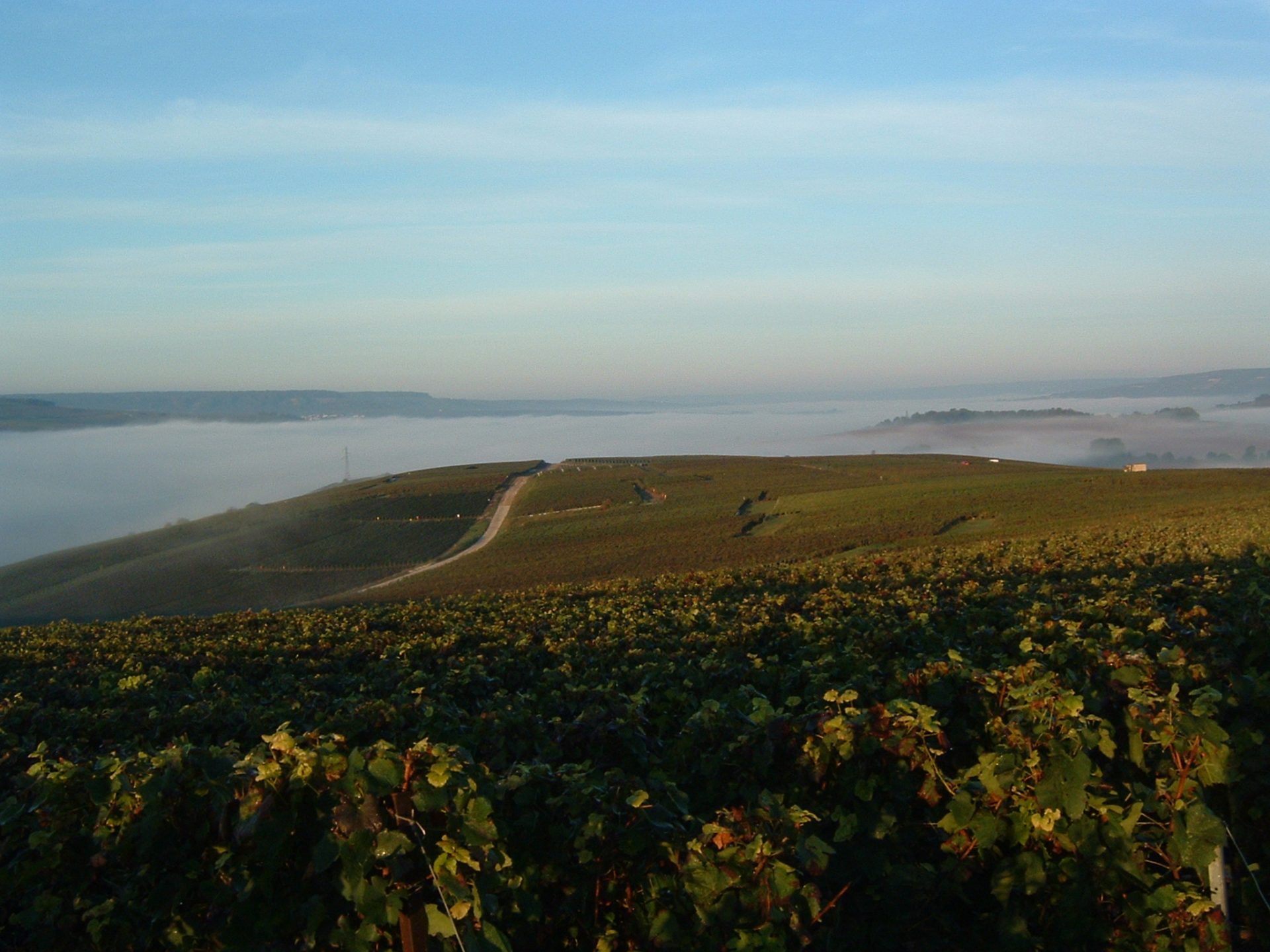 Independent champagnegrower (RM « Récoltant Manipulant »)
Would you like to discover a champagne from an independent champagnegrower (RM "Récoltant Manipulant")? Namely, this mention of independent champagnegrower "Récoltant Manipulant" (RM) refers to the winegrowers who produce their champagne only from the grapes of their vines. Thus, they master the whole process, from the vine growing to the commercialisation of champagne through its elaboration. J.Charpentier is therefore harvesting manipulating!
A statement on the label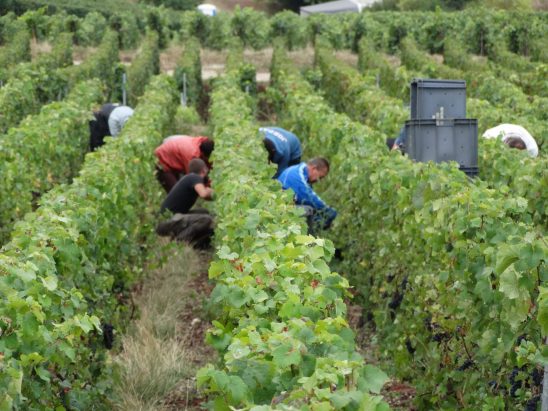 For information, a champagne of independent champagnegrower (RM "Récoltant Manipulant") is recognized in particular by its label. In this case, the commercialisation of champagne complies with relatively strict rules. Thus, the label must indicate the professional category of the developer.
On it, it can therefore be filled in RM for independent champagnegrower, CM for cooperative de manipulation, ND for negociant distributor, NM for negociant manipulant, RC for Récoltant Cooperateur winemaker, SR for Société de Récoltants or MA for Marque Acheteur (buyer brand).
To clarify, these initials are then followed by a professional registration number issued by the Champagne Comity.
Independent champagnegrower (RM "Récoltant manipulant »)
As mentioned, an independent champagnegrower (RM "Récoltant Manipulant") refers to the winegrowers, who master the entire manufacturing process. First of all, they only make their champagne from their own grapes. And they manage the entire production: vine growing, harvesting, champagne making, commercialisation.
Coopérative de Manipulation
A Coopérative de Manipulation produces and markets champagne made from the grapes of its members. Namely, the Champagne region has about 100 manipulation cooperatives for about 1200 members. This represents just over 7% of operators. Manipulation cooperatives are also called champagnization cooperatives.
Negociant Manipulant
Almost all the major champagne brands fall into this category. Unlike an independent champagnegrower, a Negociant manipulant handling his bottles produces from grapes, musts or wines purchased from other Champagne winegrowers.
Namely, some big houses have vineyards. However, to meet their important needs, they still buy grapes from other winemakers to supplement their own production.
Récoltant Coopérateur
A Récoltant Coopérateur works his vines and takes care of the harvest. However, he does not himself ensure the elaboration of his champagne. It is then a cooperative that ensures this operation. The Récoltant Coopérateur then recovers the bottled wines and put its label to them before commercialisation.
For information, Champagne has about 3000 Récoltant Coopérateurs.
Société de récoltants
The Sociétés de Récoltants are relatively uncommon. It is a group of winemakers, often from the same family, who come together to make and commercialise champagne under a common name.
Marque acheteur (buyer's brand)
A Marque acheteur may also be designated by the designations auxiliary mark and authorized mark. This refers to a trademark registered by a person or company such as a restaurateur, a celebrity, or a supermarket wanting a champagne in his name. Originally, it could be a champagne from an independent champagnegrower (Récoltant Manipulant) Négociant manipulant or even a Cooperative de Manipulation.
Although there are various categories of professionals, all fall within the scope of the Appellation d'origine contrôlée "Champagne".
L'appellation Champagne (AOC)
Any wine cannot have the appellation "Champagne" on its label. This term is a Controlled Designation of Origin (AOC).
First of all, this appellation is only attributed to wines made from Champagne grapes. Then, the manipulation and elaboration must also take place within the limits of the Champagne viticole. Otherwise, the term "Champagne" cannot be used.
However, the rules of this AOC do not stop at this geographical delimitation. Indeed, there are in fact rules relating to each stage of production, from the planting of vines to the elaboration of champagne.
Of course, our Récoltant Manipulant (independent champagnegrower) strictly complies with these regulations.
Récoltant Manipulant (independent champagnegrower) champagne : the house J.Charpentier

Located in the Marne valley, the house J.Charpentier cultivates today 3 grape varieties: chardonnay, pinot noir and pinot meunier. In more than a dozen municipalities and  more than sixty plots, we apply a true philosophy in order to preserve the environment in our daily work by respecting the land, the terroirs, the living. In this process, we are certified High Environmental Value Level 3 (HVE). Moreover, the harvest is done manually by carefully selecting the grapes according to the desired vinification.
To produce our Récoltant Manipulant (independent champagnegrower) champagne, we also handle pressing, vinification, blendings, etc. We thus master all the stages of production from harvest to bottling.
The house J.Charpentier is also part of what we call  "vigneron indépendant".
Discover our range
If you are looking for a Récoltant Manipulant or a small producer champagne, we invite you to discover our range. We are sure that you will find your happiness among our different bottles.
If you like rosé champagne, we suggest our cuvée Prestige rosé brut. Do you prefer white? In this case, we can offer you our champagne Réserve brut or our Blanc de blancs brut. Do you want to enjoy yourself? We recommend our Vintage 2010 brut.
A range adapted to all occasions
Our Récoltant Manipulant (independent champagnegrower) can be consumed in any circumstance (of course always in moderation).
Would you like to enjoy yourself during an aperitif? Among our range, you can then for example turn to a brut or a Blanc de blancs.
Similarly, we have bottles perfectly suited to meals. Of course, you will have to choose the right bottle according to the dishes offered.
Are you planning your wedding, a baptism, a birthday or another special event? In this case, our Récoltant Manipulant (independent champagnegrower) champagne will surely seduce your guests. Moreover, note that for a particular event, you have the option to customize the labels of the bottles.
Whatever the occasion, our champagne will make you live a beautiful taste experience and will bring a festive atmosphere.