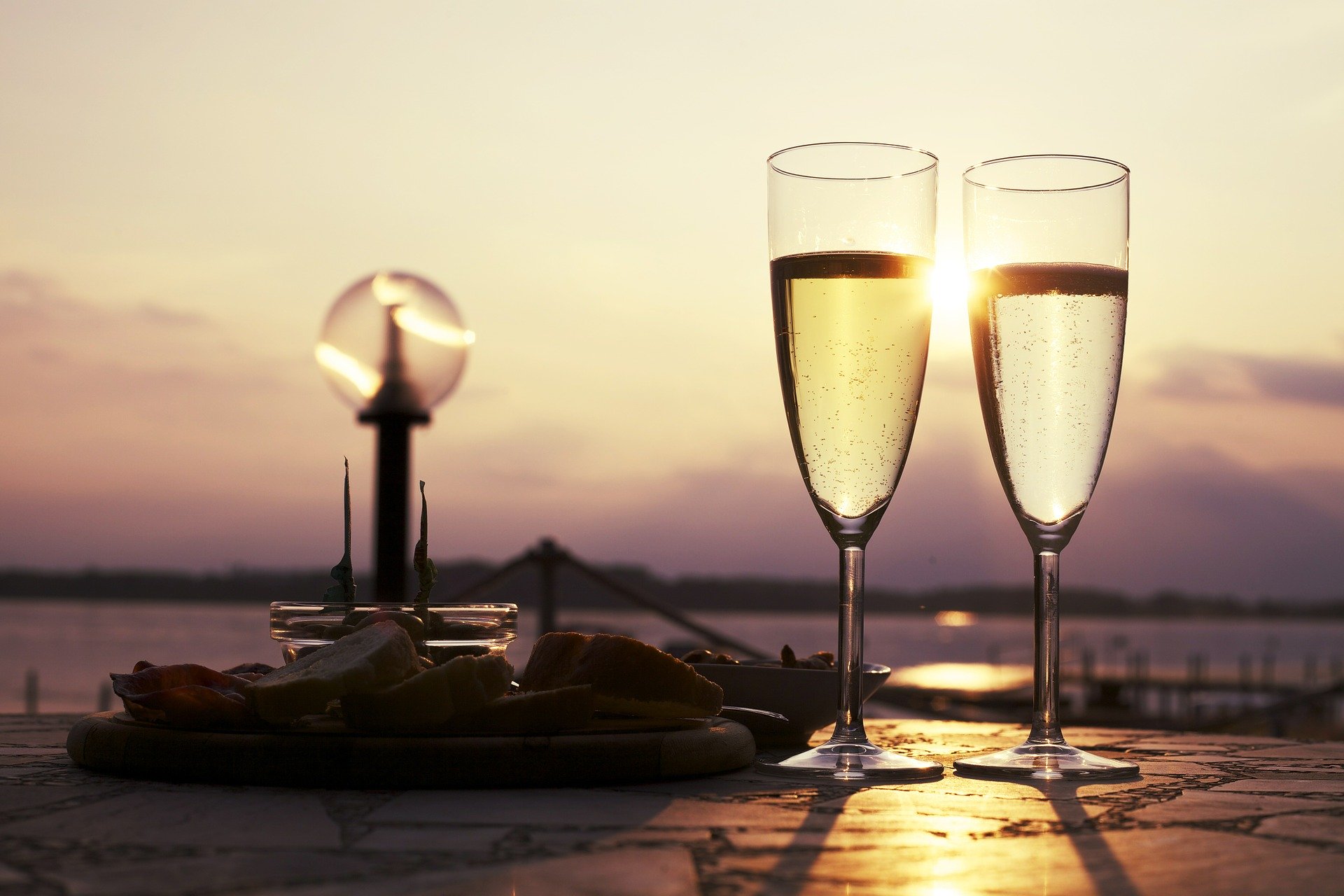 Champagne for an aperitif
Today, champagne is no longer only reserved for great occasions such as weddings, anniversaries or other. This sparkling drink can also be enjoyed with family, friends or at romantic lunches and dinners. Fine bubbles and creamy foam can then appear from the aperitif, a stage that is so important in France. What champagne for an aperitif?
To choose the right bottle, follow our advice!
Anticipate a rise in power
In order to choose your champagne for an aperitif, you must first keep the following principle in mind: the rise in power. Namely, this applies to champagne and wine in general.
In this case, the order of wines and champagnes has its importance. Thus, white wines should preferably precede red wines. Also, it is advisable to serve the young wines before the oldest, the dry before the mellow, the lighter before the more powerful, etc. In this way it is possible to savor the aromas of each wine or champagne.
If you are planning several bottles during the meal, think about this rule!
Choose a champagne brut or extra brut for the aperitif
In accordance with the previous principle, you can therefore serve a champagne for a brut or extra brut aperitif. For information, these champagnes are characterized by a low sugar content. More precisely, an extra-brut bottle contains between 0 and 6 grams of sugar per litre when a brut contains between 6 and 12 grams per litre. Of course, if an order is to be chosen, it is preferable to serve the extra-brut before the brut for a rise in power.
The suggestions J. Charpentier
You want to choose a brut or an extra-brut champagne for an aperitif? Why not test a small producer, an independent champagnegrower or a Récoltant Manipulant? Do you like this idea?
Here are some suggestions of our range: the Reserve brut, the Extra brut, the Vintage 2010, or the Premier Cru.

Réserve brut
Composed of 20% pinot noir and 80% pinot meunier, this champagne can be enjoyed for an aperitif.
Namely, this cuvée with fruity and spicy aromas is the reference of the House J.Charpentier.
In addition to being a champagne for an aperitif, it can also be served with seafood, cold fish or a hot pie.

Extra brut
For an aperitif, Extra Brut is also an option, especially for hot summer days.
Its low sugar content (2 to 3 grams per litre) is accompanied by a rich olfactory palette. Lively in the mouth, it can surprise you with notes of caramel and gingerbread.
If you are looking for something new, we especially recommend this bottle.

Millésime 2010
Produced from three grape varieties (pinot noir, pinot meunier and chardonnay), this vintage can be perfectly presented during the aperitif.
With a dosage of 4.0 grams per liter, it reveals a powerful and intense nose combining notes of citrus, caramel, blackberry but also floral touches.
In the mouth, this champagne will seduce you thanks to its nervous and fruity length.

Premier Cru
The Premier Cru is the ideal champagne for an aperitif! Made of chardonnay and pinot noir (40% and 60% respectively), it has a seductive nose. Notes of dried fruit rub shoulders with the scents of honey, apricot, vanilla, gingerbread and hazelnut. Offering a nice length, this champagne also offers a fresh and brioche mouth.
Namely, in addition to being enjoyed as an aperitif, the Premier Cru is also perfectly associated with white meats.
Champagne for an aperitif : the alternative Blanc de Blancs
On the occasion of an aperitif, you can also open a Blanc de blancs brut. This is a classic for years, which always offers finesse and elegance. Namely, a Blanc de Blancs is produced from white grape varieties only.
Would you like to try such a champagne? You can then find a Blanc de blancs in our range. Dosed at 5.5 grams per litre, this one offers a floral and fruity nose as elegant as delicate. In the mouth, you will discover a perfect marriage between the subtle and fresh aromas.
How do I serve champagne?
Have you chosen your champagne for an aperitif? It will then be necessary to serve it in the best conditions. At what temperature do you drink champagne? In what type of glass? And how to accompany this sparkling drink? These are all questions you may have. Discover our advice on the subject!
Temperature
Generally speaking, all oenologists agree that a champagne for an aperitif should ideally be served between 6 and 9°C and drunk between 8 and 13°C. In this case, as soon as it is poured into the glass, it immediately heats up from 2 to 3°C. Then, every 3 minutes, its temperature increases by about 1°C. After 10°C, its temperature rises by about 1 degree every 6 minutes.
However, some wine lovers may deviate from this rule in some cases. For example, some prefer to serve champagne for a dry or semi-dry aperitif between 4 and 6°C to blend the sweet taste. Attention on the other hand for those who like to drink their champagne iced or struck, it attenuates the bouquet of the wine.
Glass
If the temperature is important, so is the glass! In this case, the shape of the glass influences the liveliness of the bubbles. Thus, the cut is to be avoided: the moss forms badly and the bouquet disperses quickly. For the service, you will have to prefer the flute or the champagne glass. Finally, never wash your flutes in the dishwasher, but only in very hot water and wipe with a dry cloth.
Side Dishes
Finally, you can accompany your champagne for an aperitif of salty cookies, walnuts, green olives or even Gruyères cubes. In parallel, you can also provide toasts of tarama or smoked salmon. The raw vegetables also combine very well with a champagne for an aperitif: cherry tomatoes, radishes, carrots, etc. And of course, a foie gras on a toast of gingerbread will also delight the taste buds.
You want to test our champagne for a wedding, aperitif or romantic lunches ? Contact us !