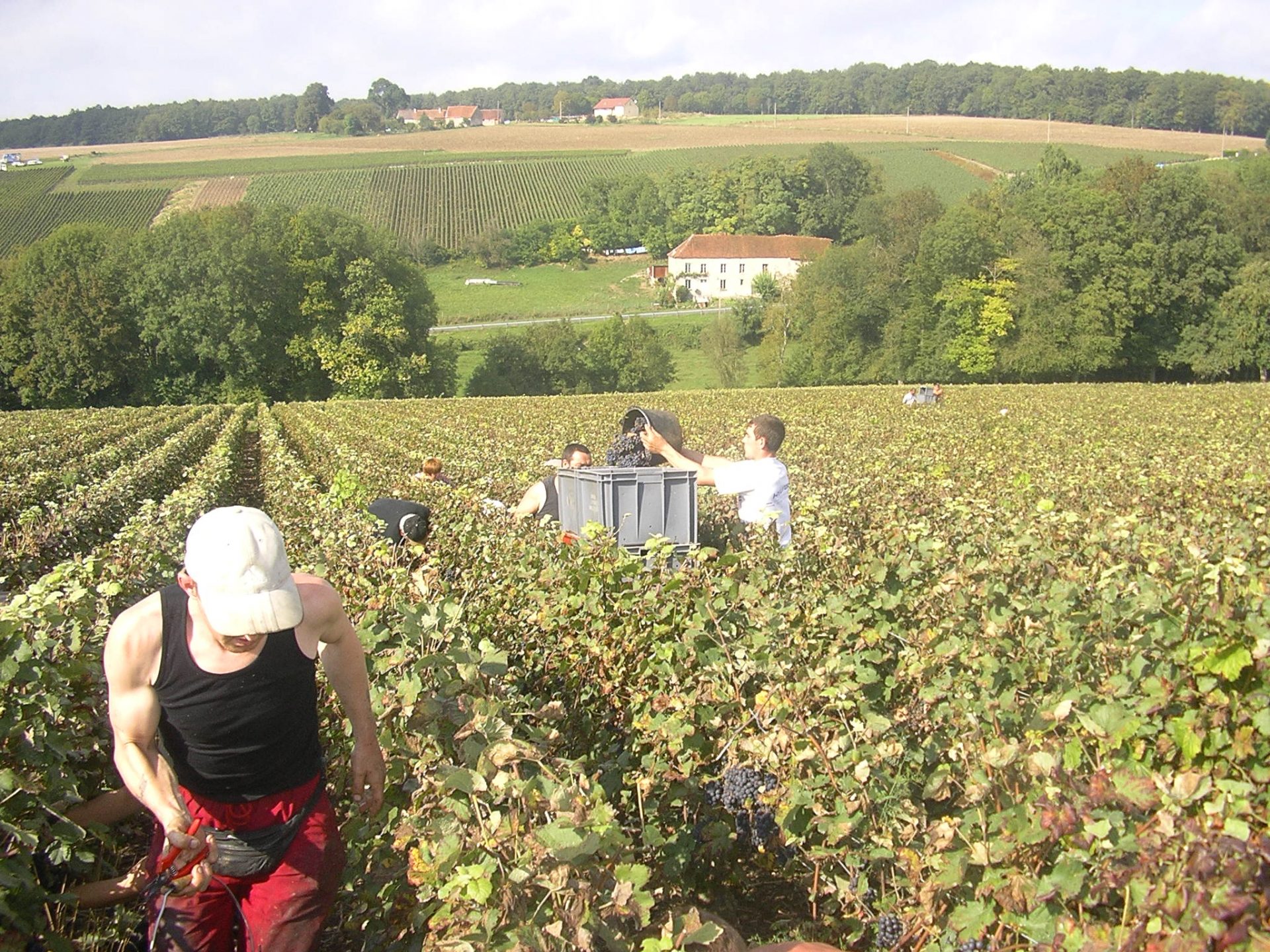 Small producer champagne
You are looking for a small producer champagne? As many wine lovers will tell you, you only risk a good surprise when you think outside the box. Indeed, big houses are not the only ones to produce quality champagnes. Thus, J.Charpentier offers you a range of champagne that will surely seduce you!
Wine grower's champagne : a mastery of the entire production
For information, an independent winemaker produces exclusively his champagne with the grapes of his vineyard. So, this one controls the entire manufacturing process unlike champagne houses which buy the majority of their grapes from wine growers. To be precise, some houses also have vines. However, they are not sufficient to cover all their production needs.
So here's the first difference between a small producer's champagne and a large brand's champagne. And it's not necessarily the only one…
What are the differences between an owner's champagne and a large brand?
For some, the quality of champagne is proportional to its notoriety. No doubt subjectively, they will then appreciate a Moët & Chandon, a Mumm or a Ruinart more than a small producer champagne. Now, is there a real difference in quality between a big brand and a "recoltant manipulant" champagne.
The question does deserve to be asked.
Focus on quality
Of course, we do not criticize the quality of renowned bottles. However, it is certain that large estates are not the only ones to produce fine and elegant champagnes. Many winemakers also produce exquisite and gourmet champagnes. And we do everything to be a part of it. In this process of excellence, our wines have won numerous medals.
For example, in 2020, we received the Gold Medal for Prestige Rosé at the Concours Général Agricole in Paris. In that same contest, the silver medal was awarded to us for the Reserve brut.That is, if the difference in reputation is not due to quality, it probably stems more from marketing.
More developed marketing among major brands
Clearly, large brands invest more in marketing than small producers. And logically, their notoriety is thus much more important in France but also in the world. Moreover, the higher volumes of bottles to be sold undoubtedly justify this more developed marketing strategy.
Apart from that, you may be wondering about the price.
The price issue
Very often, you will be able to obtain a small producer champagne cheaper than a large brand champagne. To be precise, the comparison is made here with equal range. For example, a classic Brut champagne from a large brand costs more often than its equivalent in an independent winemaker.
In addition, to have an excellent champagne with the big brands, it is generally necessary to go up in range. This increases the cost of purchasing a delicious champagne from a large house.
Small producer champagne: a nice surprise in perspective
As you understand, the label does not make the quality of champagne. Thus, a small producer champagne will have every chance to surprise you positively. Depending on your preferences, you can then opt for a Brut, a Blanc de blancs, a Brut rosé or a Millésime.
To make your choice, we invite you to discover our range!
Some suggestions of the range J.Charpentier
Among our range, we can for example suggest three cuvées in particular rewarded in 2019 and 2020. We refer here to the Prestige rosé, our champagne Réserve brut or our Blanc de blancs brut.

Prestige rosé
Composed of Pinot Noir, Pinot Meunier and Chardonnay, Prestige Rosé won the Gold Medal at the 2020 Concours Général Agricole in Paris. This small producer champagne will seduce you with its fruity notes and complex aromas.
With a dosage of 8.5 grams per liter, it is intense and lively in the mouth while keeping an excellent balance.
You can serve this cuvée during the meal, with dishes based on fish, guinea fowl or light game.
This small producer champagne is also perfect with red fruit desserts.

Réserve brut
Do you prefer white? We suggest the Reserve Brut also awarded at the 2020 Concours Général Agricole in Paris (silver medal). With 80% pinot meunier and 20% pinot noir, this small producer champagne embodies all the know-how of the house J.Charpentier.
Fruity, floral and spicy on the palate, this champagne also offers a pleasant nose.
You can present this wine as an aperitif but also during the meal. Namely, it combines wonderfully with cold fish such as halibut or salmon but also with charcuterie.

Blanc de Blancs brut
Among our range, you can opt for our Blanc de blancs brut rewarded with the Gold medal at the Vinalies 2019. This small producer champagne presents an elegant and delicate nose with floral and fruity notes. In the mouth, it offers fine and fresh aromas in perfect harmony.
This bottle can be opened as soon as the aperitif.
You can also enjoy this 100% chardonnay during the meal with a fish like pike.
Beyond these three suggestions, do not hesitate to discover our other champagnes! They are definitely worth a visit.
Champagne for all occasions
Traditionally, champagne was reserved for great occasions such as weddings, baptisms or birthdays. However, traditions have evolved. Bubbles are now available as an aperitif or during a meal.
Whatever the context, you can then perfectly opt for a small producer champagne. Be sure that such a choice will delight your guests, who will enjoy a beautiful taste experience.